Welcome to Pixeltech Design
Pixeltech Design has been creating and hosting affordable and appealing websites since 1996. Our specialty is mobile friendly, responsive Web Development – from well presented, well structured Web Pages and Content Management Systems, to fully interactive on-line applications. Our expertise extends beyond the Web – we provide a complete solution.
We believe websites should portray your business in a positive way, providing  effective information to your target audiences. To give your website the edge we can work with you to add special touches to your site by incorporating some additional functions: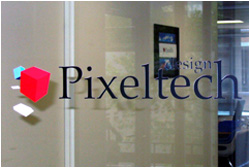 Content Management Systems (giving you the ability to change your website)
Online Forums
Online Order Forms
Online Application Forms
Calendar of Events
Secure Online Payments (SSL Secure Certificates Available)
Photo Gallery
There are many more ways we can assist you to create a user friendly site to promote your organisation.
Utilising our expertise we can provide a complete solution for your organisation.
We offer sound advice on making the Web work for you, and strive towards the most intelligent and professional approach in the industry.
The Web is all about communicating information. Just imagine what you can achieve with this fascinating medium…